Social media are gradually losing their popularity, so marketers have to use more and more tools to maintain the effectiveness of ongoing campaigns at a high level. Read this NIX Solutions' article to find out what these tools are.
Maya Mukhamedzhanova, CMO of project TGclick, will tell in this article which of them will remain effective in the near future.
According to Hootsuite and We Social, the number of users of social networks has exceeded 3.4 billion – this is 45% of the world's population! Obviously, the ability to work with social networks is becoming one of the skills for every marketer.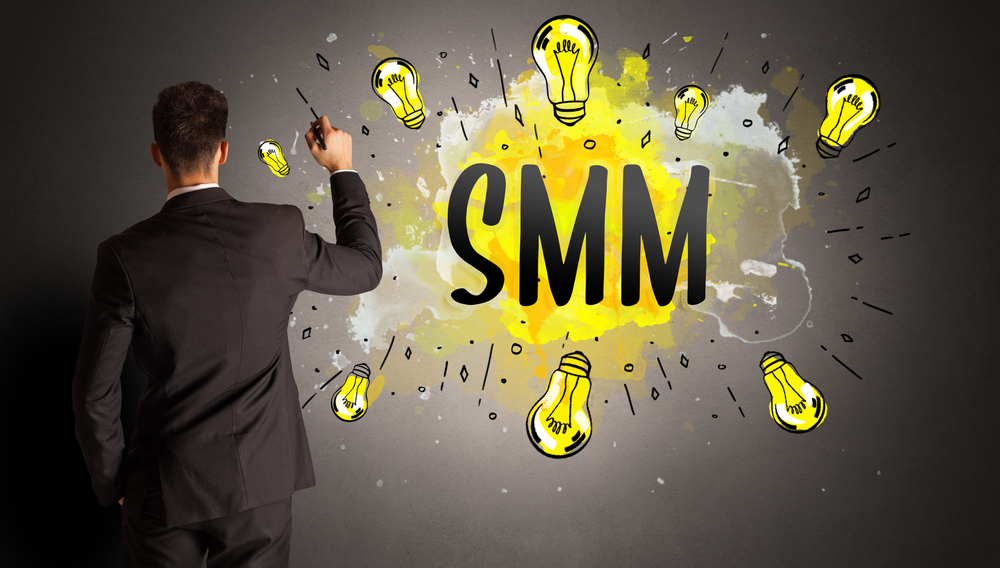 Microinfluencers and hidden advertising
In the second half of 2010s, the trend towards a permanent decrease in the audience's trust in direct advertising, large celebrities and the most famous bloggers formed and strengthened. In combination with the high prices of famous bloggers this led to the fact that the focus of business shifted to microinfluencers – bloggers with a small audience.
This marketing move has several important advantages.
The prices of microinfluencers are quite low, many of them generally agree to work on barter (for example, for the goods provided for review). Usually, within the budget requested by a top blogger, you can organize cooperation with several dozen micro-influencers, achieving almost the same coverage.
The level of subscriber involvement in communication, both with the blogger and with each other, is much higher among microinfluencers.
The audience of mini-blogs, as a rule, is much more loyal to the author than subscribers to a major channel.
The only problem is that instead of choosing one suitable blogger, you will need to find a dozen micro-influencers. Services such as Buzzsumo, Influence.co and other similar platforms will help with this.
Digital Detox and Multi-Coverage
The more popular social media become, the more often people get tired of them. A huge amount of information and FOMO (fear of missing something interesting, forcing to constantly update the feed) cause a very serious nervous overload; it is not surprising that users sooner or later begin to perceive their passion for social media as a problem.
Most people choose the easiest way to combat this addiction: they are simply trying to abandon social networks. For example, the UK: Exposure Ninja claims that 35% of the country's adult population makes a conscious effort to reduce the time spent on social networks.
A similar picture is observed throughout the world with several important features remaining everywhere:
More often people delete social media applications from smartphones than an account in the social network itself. That is, they do not dare to break with the social network for good, but simply take a temporary pause.
As a rule, users refuse only from the social network in which they spend the most time (usually it is Facebook or Pinterest). At the same time, the dependence does not disappear anywhere, so they begin to pay more attention to other platforms – Instagram, TikTok, group chats in instant messengers.
From here you can make a simple conclusion: you can't do without Facebook plus Instagram – for maximum coverage your campaign should affect absolutely all popular social networks.
Accordingly, you need cross-platform analytics tools: Amplifr, Popsters, Socialbakers and more. These services allow you to evaluate key metrics for different social networks in one window, which is very convenient when planning a cross-platform campaign.
Are messengers  a new generation of social networks?
From Fidonet sites to forums, from forums to ICQ, from ICQ to social media. As the Internet has developed, people interested in communication and content have always switched to those platforms that are most convenient to use.
This list already had a period of dominance of instant messengers, which ended only with the beginning of the era of social networks: the same instant chats plus a tape and a lot of opportunities simply took away most of the audience from ICQ.
Now many users perceive social networks as overly loaded with information platforms and prefer to focus on the main process – communication. Messengers are perfect for this.
According to Business Insider, already in 2015 the total audience of the four largest social networks, Facebook, Instagram, Twitter and Google+, was less than the number of users in four popular instant messengers: Viber, WhatsApp, WeChat and Messenger.
In the future, this trend only strengthened, which is clearly seen in the example of Telegram. In 2016, its audience was 100 million people, in 2018 – 200 million, today it is estimated at 450-600 million, and by 2022 the messenger plans to break the bar of one billion users.
Digital detox, data leaks from Facebook, overloaded interfaces – there are a lot of reasons why users are paying more attention to instant messengers. And this must be taken into account.
Moreover, in terms of functionality the same Telegram is rapidly catching up with social networks, albeit in a simplified form. Already now, advertising in Telegram channels with proper use gives excellent results, without requiring too much from the marketer.
Telemetr and TgStat will help you choose the channels that are right for your product; TgClick will allow you to evaluate the effectiveness of advertising in different sources and will make it possible to hold contests – all the main SMM tools are already at your disposal, you just have to use them.
How to get the maximum
The main trend of the decade is decentralization and cross-platform. Here are tips to help you successfully promote your product online. This is the only way to protect yourself from audience fluctuations by getting the most out of your campaigns.
Use all available social networks, your audience can be represented in any of them.
Place an advertisement with microinfluencers, it is beneficial from all sides.
Pay attention to instant messengers.