The world of SMM is constantly changing, as functionality is being updated, new social networks and services appear. You need to follow the trends in order to know how to promote in social networks – what else is working and what is no longer relevant, what features may appear in the near future and how to use them for promotion.
In this article, we will tell you what changes will affect the strategy of brand promotion in social networks in 2021.
15 SMM Trends of 2021
1. Decrease in coverage.
This trend can already be traced in all social networks, because there is too much content. The more content, the fewer views on average accrue to authors. This trend is also smoothly leading businesses to move completely to paid methods of promotion in social media.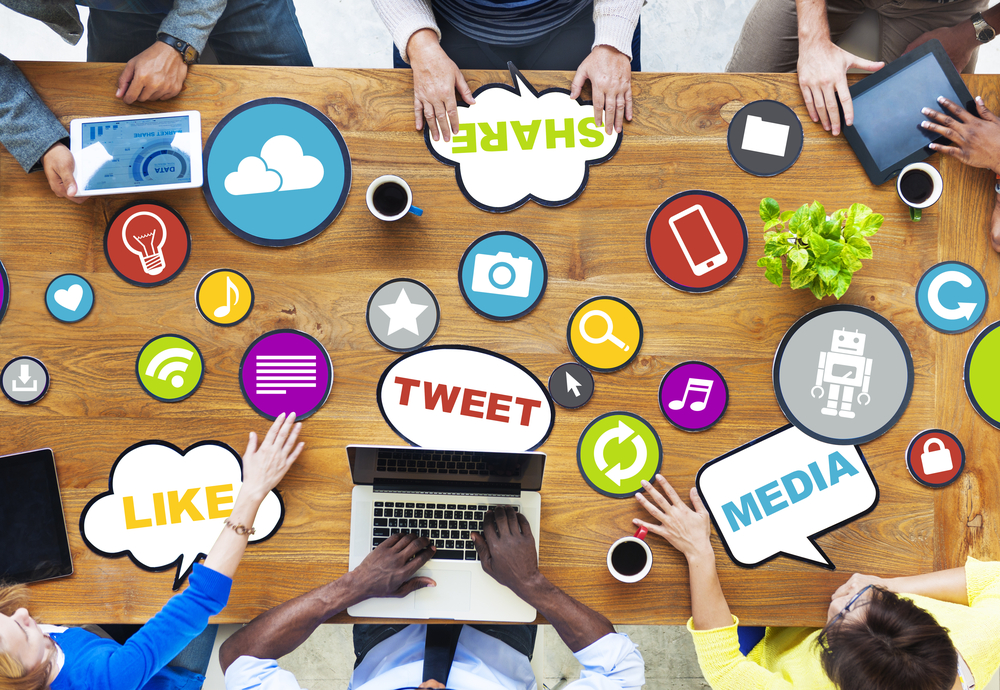 2. Short videos will become even more popular, social media will continue to compete with Tik-Tok.
These 2 trends are interrelated, since it was with the advent of Tik-Tok that the format of short videos became mega-popular (Tik-Tok was originally based on this type of content). The owners of social networks were seriously afraid of the competition of the new application and began to copy its functions: Instagram Reels, Shorts on YouTube, Snapchat launched Spotlight. The competition is likely to intensify in 2021, which means we will see many new similar features, reports Postium.
3. Stories infiltrate all social media.
Social networks appreciated the popularity of Instagram stories (where they already pulled the main attention of users from the feed to themselves) and began to create similar functionality: Linkedin is testing stories, Twitter launched Fleets, YouTube – stories, Douyin (Chinese Tik-Tok, on the baseof which is created the international version – Tik-Tok, which we all know) – testing the "Video Diary" function, perhaps it will be added to Tik-Tok itself.
Services that already had stories improve this type of content, for example, Instagram has added new stickers, a section for favorites and recent stickers, an arrow tool in the editor, and a new shooting mode.
Companies that do not post stories will be inferior to competitors.
4. Cleaning social networks from bots and fakes.
Social networks are improving algorithms for identifying low-quality accounts every year, so this trend can already be called constant. Users have also learned to distinguish high-quality profiles from fake ones and are more willing to subscribe to accounts with real photos, and not to anonymized pages with the company logo on the avatar and the same type of product photos.
This suggests that you need to completely forget about cheating and move towards improving the quality of content and profile design.
5. Emphasis on personal brand development.
As we wrote above, people are drawn to people. It is more interesting for social media users to watch living persons, rather than impersonal posts of brands.
Therefore, we need to move towards the creation and development of a personal brand, since this trend will gain momentum in the coming years. The company can be represented by its owner, employee, or specially produced "person-image".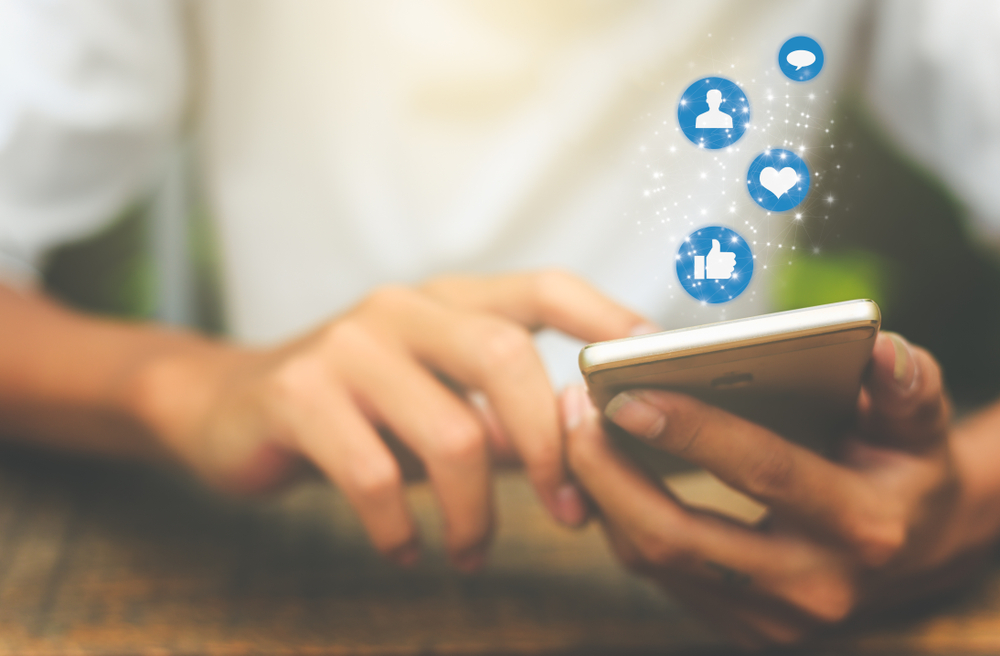 6. Social networks are becoming marketplaces.
We see how social networks are striving to capture a part of the online store market. For example, Shopping tags and the function of placing orders through Instagram appeared, Facebook Pay, Buyable Pins on Pinterest. Obviously, in 2021, there will be new features allowing you to use social networks as a full-fledged showcase of goods.
Some entrepreneurs already use only social networks for sales and do not create separate websites.
7. Development of the functionality of messengers.
We are talking about both independent messengers (Viber, WhatsApp) and messengers within social networks (Direct on Instagram, Facebook Messenger, messages on Tik-Tok). As communication with clients, friends, colleagues is increasingly moving from e-mail and mobile communications to instant messengers, in the coming years we will see new functions appear.
8. Development of monetization tools for bloggers in order to attract authors.
While bloggers are fighting for audience, social networks are fighting for authors and bloggers.
More favorable monetization conditions have become one of the tools for attracting them. For example, Instagram launched badges for donations and an IGTV monetization test, Tik-Tok allows you to receive donations on live broadcasts, and some countries are testing payment for ad impressions in videos, YouTube began to add 2 ad integrations to 8 minute videos (it used to be 10 minutes). Although there is a minus for authors: now YouTube ads will be shown in all videos, even those where monetization is not connected.
9. Control of the advertising market for bloggers in social networks.
Now advertising can be bought bypassing social networks by negotiating with the blogger directly or through special services. Accordingly, social networks are missing out on large cash flows, and advertising from bloggers creates competition for targeted advertising. In addition, not all bloggers mark posts as advertising, and these are risks for social networks themselves.
Social networks are trying to take control of the blogger market – there has long been a "Sponsored publication" mark on Instagram, and  now there is a service for ordering advertising on Facebook and Instagram, Brands Collab Manager . Most likely, social networks will continue to move in this direction + stricter control over advertising publications is possible.
10. Business interest in advertising among micro- and nanobloggers is growing.
Users began to trust bloggers with millions of followers less, realizing that they would advertise anything for money. The post is more credible for the microblogger (especially if the ad is native).
For business, this is an advantage, as you can order advertising from several micro influencers for the price of one post or story from a huge blogger.
11. There will be more user-generated content.
This trend echoes the previous one. The users are more likely to believe their friend's reaction to the product than the advertisement on the blogger's page. Businesses need to embrace this trend and motivate users to create such content.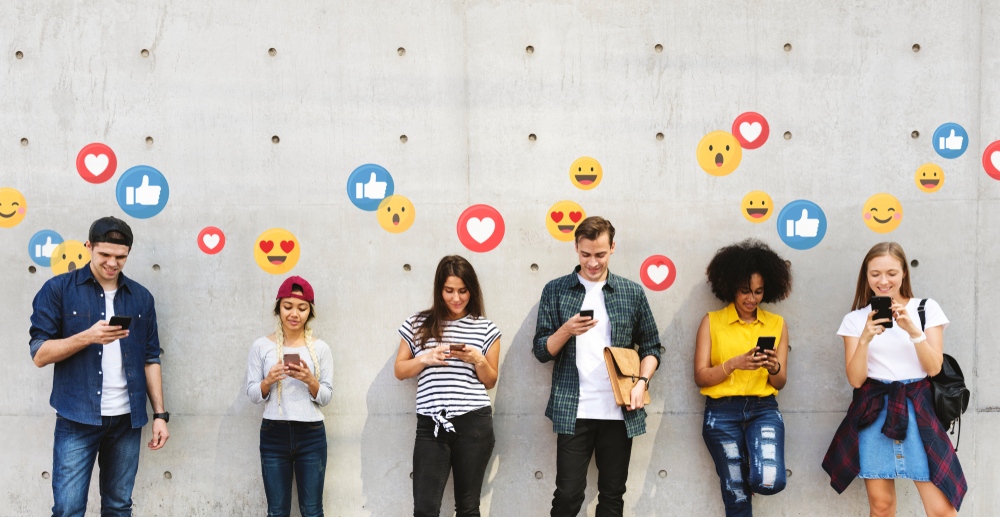 12. Communication with customers and subscribers will become more socially oriented.
Customers care about the value your product or company carries, not just what and how you sell. Accordingly, the posts should touch on socially important topics, talk more about the "pain" of clients and ways to solve them, take part in events, do charity work and post content on this topic.
13. Improvement and new application of AR/VR technologies.
In the coming years, we will see the development of augmented reality technologies, especially AR masks. More complex, functional, interactive masks will appear, there will be new cases of the successful application of AR/VR technology in marketing.
A good example of using augmented reality is the IKEA Place app, which allows you to virtually place goods from the IKEA catalog in your home, and Wanna Kicks, a virtual fitting room for sneakers, or a remote clothes sizing app. These examples are implemented as standalone apps, but some brands have already got the opportunity to create similar "fitting rooms" on Instagram using AR masks.
14. Longreads on Instagram.
In November 2020, the Guides function appeared on Instagram, which allows you to combine several publications on one topic, create collections and guides, that is a kind of longreads.
There is a possibility that in 2021 or later the limit of 2,000 characters on Instagram posts will be expanded, which will allow creating longreads in the text of publications. At least there is definitely a demand for such a function. Now the continuation of a long text has to be placed in the gallery in the form of pictures.
15. More bright, "tasty" visuals in social networks.
Social media feeds are oversaturated with content, so your post can be scrolled through without even reading it. You need to create a bright catchy visual to make people want to stop, look at the picture in more detail, read the text. More views in 2021 and beyond will see brands focusing on content design, note NIX Solutions' team.
Conclusion
SMM is one of the fastest growing areas of marketing. You need to constantly keep your eyes peeled and monitor changes to be one of the first to use new features and be one step ahead in the competition.
Most likely, in 2021 there will be updates (and maybe even entire services), which we do not know yet, as was the case with Tik-Tok, which appeared suddenly and became an activator of new functionality in other social networks.